Meet The Staff
Get to know the staff at The Eye Clinic of Great Falls.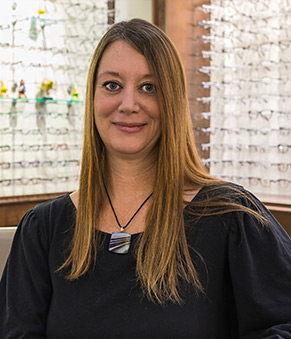 Jen
Jen has been in the optical business since 1996. In 1998 she became a certified optician by the Ohio Optical Dispensers Board. In 2008 she moved to Montana to be near family and begin her career at The Eye Clinic of Great Falls as the lab technician. Jen became the office manager in 2019. She is an avid collector of sunglasses, and loves spending time with friends and family outdoors, and listening to live music, and taking road trips.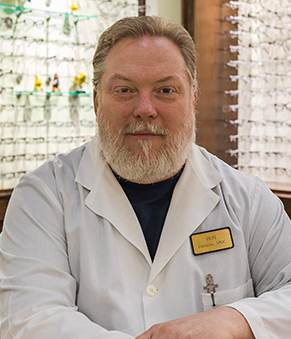 Bob
Bob is our head Optician. He brings in the newest and best in frame lines. He enjoys helping people find the perfect frame for both their style and budget. He is certified by the American Board of Opticianry and has held this distinction for over 16 years.
He is a Green Bay Packers fan. He collects coins and is an avid outdoors man.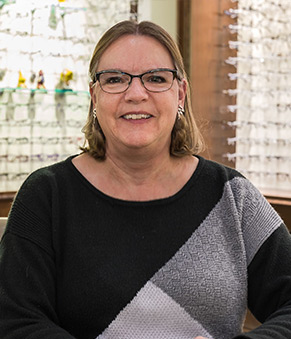 Kerrie
Kerrie came to Great Falls in 1977 from southeast Montana. She met her husband Jerry in Great Falls and raised two children.
After working for more than 20 years in the grocery business and putting her children through college, she decided it was time for a new challenge. Kerrie began at the Eye Clinic of Great Falls in 2007. In 2008, she became a Certified Professional Coder, thus fulfilling her role as our billing manager.
Kerrie is always happy to help you with your insurance, billing, and account questions.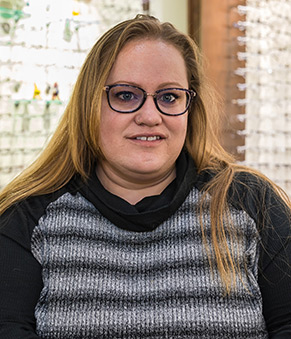 Barbara
Barbara was born and raised in Utah. She is the oldest of three siblings. While living in Utah she and her family enjoyed camping and visiting the many national parks in the area, including Zion and Bryce Canyon.
Barbara moved to Montana in 2016 and began her career at The Eye Clinic of Great Falls in October of that year. She started as our Product Manager and Optician. She is now our Billing Specialist.
Her hobbies include crocheting, reading, and cooking. She is looking forward to exploring Montana, especially Great Falls, with her family and 13 year old son, Kenny.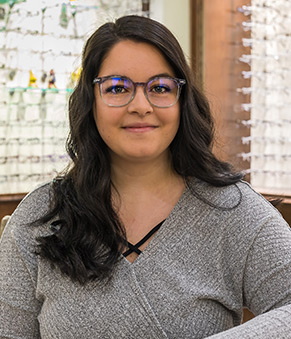 Brittany
Brittany was born and raised in Great Falls. She joined The Eye Clinic of Great Falls in 2019 and enjoys being part of the team. She loves spending time with her family at their cabin in the mountains.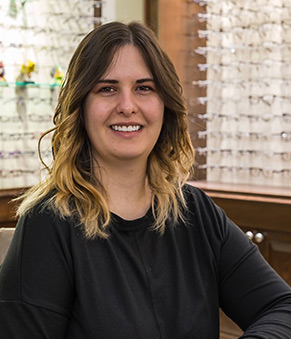 Tatiana
Born and raised in Great Falls, Tatiana began working at The Eye Clinic of Great Falls in January 2021 as our Paraoptometric Technician. She loves working with our patients. During her free time she hangs out with her family playing video games, hiking, fishing, and camping.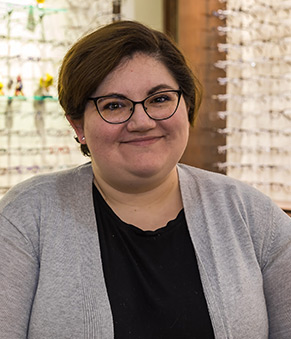 Jennifer
Jennifer is the latest addition to our optical family. She and her husband, Stephen, are raising a little boy. She enjoys spending time with her son and playing outdoors.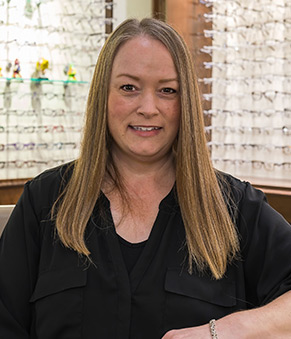 Engra
Engra joined The Eye Clinic of Great Falls in May of 2009. She began as the Patient Manager, transitioned to the Product Manager, and is currently the Billing Assistant. Engra enjoys the outdoors, music, sports, and spending time with family and friends.